View all posts
Future Bankers Camp
07/24/2020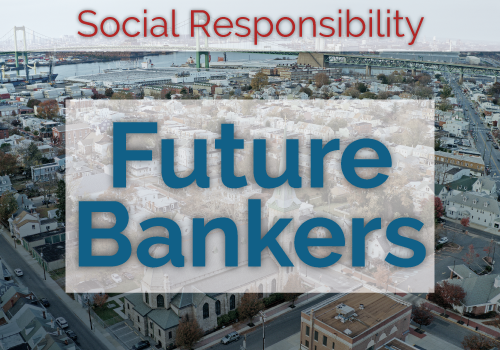 South Jersey Federal Credit Union participated in the Camden Future Bankers Camp, offering high school students a virtual tour, a presentation on the role of credit unions in financial services, and a discussion of the career opportunities offered by credit unions. South Jersey Federal Credit Union's presentation was part of a two-week session offered to Camden public high school students who are interested in banking and financial services.
Presented in cooperation with Miami Dade College's School of Business, the Future Bankers Camp offers high-achieving students an in-depth look at careers in financial services, as well as an opportunity to enhance their math, communication, and financial literacy skills. South Jersey Federal Credit Union's virtual program was led by Daniel Sulpizio, Executive Vice President and Chief Operating Officer.
"The Future Bankers Camp serves an important purpose, introducing promising students to the banks and credit unions who may employ them in the near future. We're happy to offer the information and guidance that may help these students define their career paths," said Sulpizio. "As the only credit union participating in the Future Bankers Camp, we were also excited to help students understand the unique benefits that credit unions bring to our members, employees, and the communities we serve."
South Jersey Federal Credit Union will also introduce the Future Bankers Camp participants to the impacts and operation of nonprofit organizations. On Wednesday, July 29, Sulpizio, who serves as the President of the Board of Directors of Gloucester County Habitat for Humanity, will lead the session on nonprofit organizations, along with Gloucester County Habitat for Humanity Executive Director Anthony Isabella.